DISTRICT SOLUTIONS
---
For Florida Educators
Solutions That Work
---
The Schultz team has been supporting schools and districts with online solutions for Florida educators for nearly 20 years. Our ESOL/ELL, Reading, and Gifted endorsement courses can be customized to fit your needs, support your goals, and integrate seamlessly with your systems. In short, we customize our solutions to work for you.
Lowest Price
---
Schultz online courses provide the easiest, most cost-effective option for recertification or endorsements. We have the most competitively priced offerings in Florida for ESOL/ELL, Reading, and Gifted courses and save most districts a substantial amount over what they're currently paying in-house or through other online offerings.
Highest Quality
---
Schultz facilitators are seasoned
professionals and have been trained to meet rigorous quality standards for instruction. Our facilitators work closely with participants to guide them through courses with substantive feedback on assignments and quick response times. Friendly customer support team members are also available for immediate business-hours help. We want to ensure educators have the support they need to complete course requirements.
Convenient Flexibility
---
Schultz works with districts to ease the management process through several adaptable options. We can schedule courses to fit any district's calendar, and include fast-track sessions to keep teachers in the field. We customize our process to seamlessly integrate into any district's registration system, or we can register participants and maintain transcript records for our districts while providing flexible billing options to meet specific needs.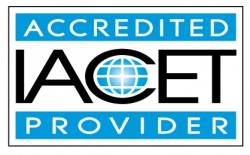 Schultz Center is accredited by the International Association for Continuing Education and Training (IACET) and is authorized to issue the IACET CEU.