ESOL / ELL ENDORSEMENT
---
For Florida Educators
Florida ESOL/ELL Endorsement
---
Schultz offers all mandated State of Florida ESOL Endorsement courses to meet the requirements for teachers of ESOL/ELLs. Included are the five 60 hour ESOL courses needed to complete the full 300-hour ESOL/ELL Endorsement. All Schultz ESOL/ELL Endorsement courses for Florida educators meet the requirement for district add-on for public school teachers. These courses are offered online for 8-10 weeks for the low fee of $185 per course and are facilitated online via Blackboard. Educators won't find a more effective way to obtain their ESOL Certification in Florida.
Fast Track and Express courses are available during select registration periods for an additional fee. Courses can be taken for in-service credit or for your Florida school district's approved add-on program.
ESOL/ELL Courses
---
Applied Linguistics

---

This course is designed to help teachers address the important role linguistics plays when working with ESOL students. The teachers will acquire a greater understanding of the structure of English from a modern day linguistic perspective and will analyze the structure of English in contrast with the languages of target populations in a given class.

Cross Cultural Communications

---

This course is designed to identify the major cultures represented by the LEP students in Florida public schools in order to develop better cross-cultural understanding among all groups, and to appropriately meet their special needs within the school and community setting.

Methods of Teaching ESOL

---

This course is designed to enable participants to identify and apply major ESOL methodologies and approaches. Teachers will learn best practices to teach subject matter, critical thinking and problem solving skills, and to determine the appropriateness of instruction and learning opportunities for ESOL students to help them succeed.

Testing and Evaluation of ESOL/ELL

---

This course (formerly Empowering ESOL Teachers) is designed to empower teachers of ESOL/ELL students develop the ability to provide appropriate, comprehensible, interactive, and cognitively challenging instruction which will facilitate their students' language development and academic achievement.

Curriculum and Materials Development

---

This course is designed to improve and enhance the participant's knowledge of ESOL curriculum and materials appropriate for use with LEP students.
---
Course Schedule
---
---
---
Winter
Registration Deadline: Dec 13, 2019
Start: Dec 16, 2019
End: Feb 09, 2020
8-10 weeks / 60 hours / $185 per course
---
Register for a Course
---
---
---
---
For More Information
---
---
---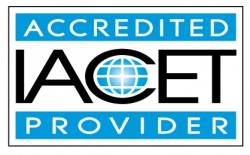 Schultz Center is accredited by the International Association for Continuing Education and Training (IACET) and is authorized to issue the IACET CEU.
Per section 1012.575, F.S., only school districts have statutory authority to have state approved add-on endorsement programs whereby teachers can complete the endorsement requirements via inservice points. All other (including non-public) school teachers can add an endorsement to their certificate, but only through the college credit route. Private school teachers may take the "endorsement" courses offered for inservice points, but they won't be able to use them to add the endorsement to their certificate.