GIFTED ENDORSEMENT
---
For Florida Educators
Florida Gifted Endorsement
---
Gifted courses are for both teachers currently teaching gifted students and for those interested in teaching gifted students. Each Gifted course is 60 points for a total of 300 hours for the Gifted endorsement. Teachers currently teaching Gifted must take two courses per year to not be considered out of field. An endorsement is a onetime requirement, does not have to be renewed like a certification, and rolls over each time you recertify. The gifted endorsement is K-12 and in order to teach gifted kids you must have the certification for the grade/subject area you are teaching as well as have, or be working towards, the gifted endorsement. The Schultz Gifted Endorsement courses for Florida educators meet the requirement for district add-on for public school teachers.
Gifted Courses
---
Nature and Needs of the Gifted

---

To demonstrate knowledge of skills in the identification of the nature and needs, history and current research, and identification and placement of gifted students.

Curriculum Development for the Gifted

---

To demonstrate knowledge and skills in curriculum and instructional strategies for teaching students who are gifted to include differentiation of curriculum content, instructional process, student products, and learning environment.

Theory and Development of Creativity

---

Participants will demonstrate knowledge and skills in the theory and development of creativity to include elements of creativity such as fluency, flexibility, originality, and elaboration.

Guidance and Counseling for the Gifted

---

Participants will demonstrate knowledge and skills in guidance and counseling of students who are gifted to include motivation, self-image, intra and interpersonal skills, career options, emotional and social needs, and communication strategies.

Special Populations of the Gifted

---

Demonstrate knowledge and skills in educating special populations for gifted students, including student characteristics and program adaptations of students who speak English as a second language, students who are underachievers, culturally diverse, low socio­economic, gifted and disabled, highly gifted and young gifted.
---
Course Schedule
---
---
---
Winter
Registration Deadline: Jan 4, 2019
Start: Jan 7, 2019
End: Mar 3, 2019
Spring
Registration Deadline: Mar 29, 2018
Start: Apr 1, 2019
End: May 26, 2019
---
Register For A Course
---
---
---
---
For More Information
---
---
---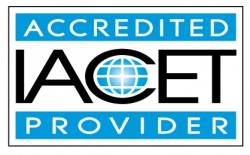 Schultz Center is accredited by the International Association for Continuing Education and Training (IACET) and is authorized to issue the IACET CEU.
Per section 1012.575, F.S., only school districts have statutory authority to have state approved add-on endorsement programs whereby teachers can complete the endorsement requirements via inservice points. All other (including non-public) school teachers can add an endorsement to their certificate, but only through the college credit route. Private school teachers may take the "endorsement" courses offered for inservice points, but they won't be able to use them to add the endorsement to their certificate.