REGISTER FOR A COURSE
Electronic Registrar Online by eSchool Solutions
---
Electronic Registrar Online (ERO) is a user-friendly interface that enables best practices in staff development and seamlessly connects teachers, administrators, facilitators, and other employees. Teachers and administrators can register for courses 24/7 via the Internet and have access to powerful planning, enrollment, and tracking tools. Users will receive automatic email reminders and will be automatically placed on a wait list if a course is at capacity.
Registration Tips
---
To view a complete listing of courses offered at the Schultz Center or to electronically enroll in courses using the online course registration system, click here. Log in and click "Course Catalog." Click the down arrow next to category, select the desired category, and then click "Search." Click on either a course title to view details or click "Register" to the left of that course title to register for the course.
Save the ERO log in screen to your Favorites list or put it on your Links bar in Internet Explorer.
To view the Schultz Center's attendance, registration, credit, fees and payment policy, click here.
Check your Email regularly – ERO will send you email reminders and notifications.
Registration Help
---
---
---
If you need further assistance, please call the Schultz Center at (904) 348-5757.
Organization ID 32207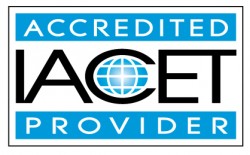 Schultz Center is accredited by the International Association for Continuing Education and Training (IACET) and is authorized to issue the IACET CEU.